FSS Weekend Workshops
The Way of the Shaman: Shamanic Journeying, Power and Healing,
The Basic Workshop in Core Shamanism.®
During this Basic experiential workshop, participants are introduced to Core Shamanism, the universal and near-universal basic methods used by shamans to enter non-ordinary reality for problem solving and healing. Particular emphasis is on the classic shamanic journey. The shamanic journey is one of the most remarkable visionary methods used by humankind to explore the hidden universe otherwise known mainly through myth and dream. Participants are initiated into shamanic journeying, aided by drumming and other techniques for experiencing the shamanic state of consciousness and for awakening dormant spiritual abilities, including connections with Nature. Practice includes comparisons by participants of their discoveries in shamanic journeys as well as being introduced to shamanic divination and healing. In this workshop participants learn to meet and study with their own individual spirit helpers in non-ordinary reality in a safe and practical way. Participants learn how the journey is utilized to restore spiritual power and health, and how shamanism can be applied in contemporary daily life to help heal oneself, others, and the Planet.
Completion of this Basic Workshop with an authorized Foundation Faculty Member qualifies participants to take the advanced FSS workshops.
The Foundation for Shamanic Studies also offers more intensive, residential programs. You can find out more by visiting the FSS website at https://www.shamanism.org
Workshop Registration and Policies
The workshop registration fee is $265. There is an early registration fee of $235 if received up to one month before the workshop. Payment can be made by cheque, e-transfer or by using your credit or debit card with PayPal. You do not need to have a PayPal account. For 2019 there will be no HST charged, fees in 2020 will be charged HST.
Refund Policy: A full refund is given up to 15 days before the workshop
The Foundation for Shamanic Studies has a policy the workshop participants must be 18 years of age or older.
If you would like to host a workshop led by me in your community please contact me.
February 29-
1 March
2020
The Way of the Shaman: Shamanic Journeying, Power and Healing,
The Basic Workshop in Core Shamanism.®
Halifax/Dartmouth
Nova Scotia
Dartmouth Yoga Centre
The Way of the Shaman: Shamanic Journeying, Power and Healing,
The Basic Workshop in Core Shamanism.®
Rothesay/St John
New Brunswick
Villa Madonna Retreat Centre
*This has the option of being a residential program please see information below*
The Way of the Shaman: Shamanic Journeying, Power and Healing,
The Basic Workshop in Core Shamanism.®
For Workshops at Villa Madonna Retreat House
Many people are travelling for workshops and I have had requests for a residential program. For the Way of the Shaman Workshop at Villa Madonna the weekend of April 4-5 2020, you have the option of very reasonable room and board. Villa Madonna is a beautiful retreat house in Rothesay New Brunswick just outside of St. John. The property is owned by the Catholic Church but run as a separate non-profit open to all kinds of spiritual groups. I have visited the property and feel it would be conducive to our workshops. The retreat centre is located in a secluded spot, in nature. The building is comfortable, with many common areas both inside and out. There will be another group at the retreat centre that weekend but they have agreed to welcome us.
Rates:
Commuter Rate: $20 for the weekend plus tax
Commuter plus meals: 2 snacks, lunch and supper: $49.00 per person/day plus tax
Room and Board: 2 night's accommodation Friday and Saturday, 3 meals Saturday, 2 meals Sunday with snacks and tea/coffee. Single room with shared bath* $189.00 plus tax
All rooms are single with shared bathrooms.* Costs for room and board are paid and arranged through Doreen Wilson at Villa Madonna 30 days prior to the workshop if possible. You can arrange a deposit and pay at the weekend the balance, but where possible let us try and keep things simple for Doreen.
*There are a few rooms which have their own bathroom but they are slightly more expensive and are booked on a first come, first served basis.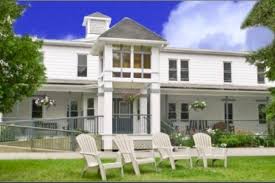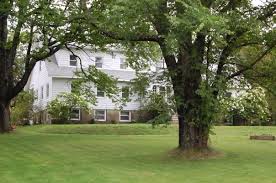 Doreen Wilson
Villa Madonna Retreat House
115 Villa Madonna Road
Rothesay, NB
E2H 2X4
Tel: (506) 849.5125
Toll Free: (866) 783.3300
villa.admin@nb.aibn.com
Sign up for our newsletter today.
Periodically we will send out a newsletter with information about up coming workshops. If you wish to receive the newsletter you can sign up here. We will not share your contact information with others.